Introducing Electrophysiology Fellows Summit 2022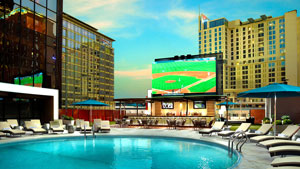 Electrophysiology Fellows Summit 2022 is scheduled for January 28-29, 2022 as a Hybrid Conference, offering the traditional in-person event, and all of the unique benefits that experience affords, including participation in hands-on training sessions, interpersonal engagement, the chance to enjoy the sights and sounds of Charlotte, NC, and much more.
Alternatively, for those who are unable to attend the Summit in Charlotte, virtual attendance and engagement is made possible from the convenience of your computer or mobile device through the Summit's Innovative Live Stream Broadcast Platforms.
The Electrophysiology Fellows Summit is a can't miss educational opportunity designed for trainees currently in (or entering) electrophysiology and cardiology fellowship programs. Additionally, current practicing electrophysiologists, cardiologists, nurses, physician assistants, and other associated allied healthcare professionals and physicians who have a clinical interest in the management of cardiac arrhythmias will find the Summit to be beneficial and comprehensive review.
Fellows Scholarships to attend will be available for those who qualify to support travel, lodging, and registration. Information on scholarships and application submission guidelines to follow.
Agenda and Registration Details Coming
---
Now Available: Virtual EP Fellows Summit On-Demand 2020
Please enjoy Virtual Electrophysiology Fellows Summit On-Demand, which provides complimentary access to each session.
---
EP Fellows Summit App
The Electrophysiology Fellows Summit App is a year-round resource that provides exclusive access to live and on-demand educational and news of the industry announcements, facilitates engagement and connection with the Summit Community, serves as a tool for planning and enhancing your Summit experience, and much more.
---
Program Directors

Wendy Tzou, MD
Director, Cardiac Electrophysiology
Associate Professor of Medicine
University of Colorado Anschutz Medical Campus
Aurora, CO

William Sauer, MD
Chief of the Cardiac Arrhythmia Service
Brigham and Women's Hospital
Boston, MA