Electrophysiology Fellows Summit Overview
---
Electrophysiology Fellows Summit 2021 • A Hybrid Conference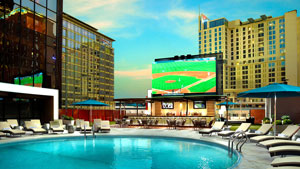 Electrophysiology Fellows Summit 2021 is scheduled for December 10-11, 2021 as a Hybrid Conference, offering the traditional in-person event, and all of the unique benefits that experience affords, including participation in hands-on training sessions, interpersonal engagement, the chance to enjoy the sights and sounds of Charlotte, NC, and much more.
Alternatively, for those who are unable to attend the Charlotte, virtual attendance and engagement is made possible from the convenience of your computer or mobile device through the Summit's Innovative Live Stream Broadcast Platforms.
The Electrophysiology Fellows Summit is a can't miss educational opportunity designed for trainees currently in (or entering) electrophysiology and cardiology fellowship programs. Additionally, current practicing electrophysiologists, cardiologists, nurses, physician assistants, and other associated allied healthcare professionals and physicians who have a clinical interest in the management of cardiac arrhythmias will find the Summit to be beneficial and comprehensive review.
Fellows Scholarships to attend will be available for those who qualify to support travel, lodging and registration. Information on scholarships and application submission guidelines will be provided on the website.
Mission
The mission of the Electrophysiology Fellows Summit is to serve as the preeminent meeting that delivers unsurpassed interactive education and practice-based training on essential fundamentals and emerging trends impacting the field of cardiac arrhythmia management, and to aid the development of professional growth.
Summary: Electrophysiology Fellows Summit 2020
Virtual Electrophysiology Fellows Summit, which was broadcast live across multiple digital platforms, December 10-11, 2020, was by all accounts a resounding success, providing educational training to over 1,500 healthcare professionals from all corners of the globe, with many more accessing the daily broadcast replays.
Despite these turbulent times, the Summit was able fulfil its mission of providing high quality education and training through an interactive forum, thanks to the commitment and vision of the Program Directors, Dr. Wendy Tzou and Dr. William Sauer, expertise of the world-renowned faculty, engagement of the global clinician community, and generous support of our Industry Partners.
---
Attendance Synopsis
The live broadcast will be accessible through multiple broadcast platforms which are available to attendees that enable optimal viewing experiences across various devices, including the live broadcast transmission through the Summit's website or Virtual EP Fellows mobile and integrated web app. In addition to access to the live broadcast stream, broadcast replays, and Virtual EP Fellows ON-DEMAND, the mobile and integrated web app offer a level of expanded engagement and networking opportunities.
Attendance Composition (*1,562 Attendees)
(*Does not account for attendance of Daily Broadcast Replays or On-Demand Archive)
Physicians: 584
Fellows: 552
Allied Healthcare Professionals: 146
Residents: 42
Students: 22
Industry Representatives: 216
Attendance Breakdown by Medical Specialty
Electrophysiology: 1,273
Cardiology: 270
Surgery: 8
Other: 11
Attendance Breakdown by Demographic Region
North America: 39%
Europe: 25%
Asia-Pacific: 16%
Middle East/North Africa: 9%
South America/Latin America: 8%
Australia/Oceania: 2%
Africa: 1%
---